As a member of the ground crew who helped keep the Spitfires flying during the Battle of Britain, RAF veteran Stan Hartill, played a crucial role in keeping our skies safe during Germany's ferocious onslaught.
Stan, who has died aged 97, was always humble about his contribution to the war effort, insisting he was 'just doing his job' but we remember his bravery and selflessness.
Stan Hartill was just 19 years old when he joined the RAF as an airframe fitter. He was RAF through and through - his father had served in the Royal Flying Corps as an aircraft fitter and his two brothers, Douglas and Denis, both also served in the RAF. It was a natural career choice.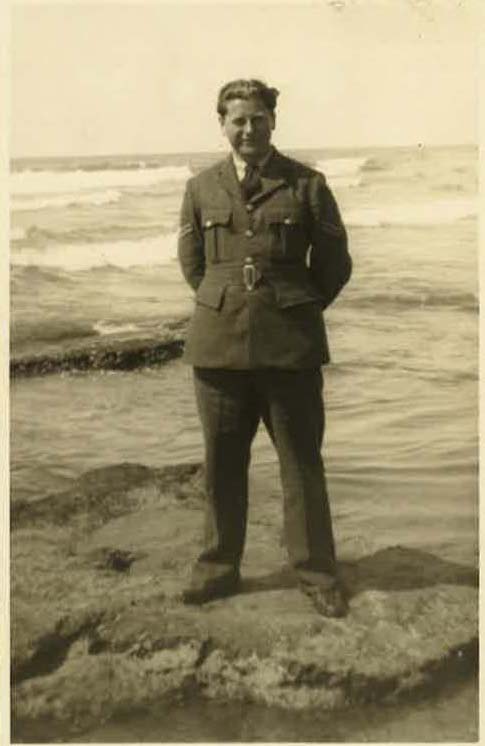 Stan joined 609 Squadron and was maintaining the early Mark II Spitfires at Middle Wallop for just one week when the Battle of Britain broke out. It was a conflict that pushed Britain's beleaguered air force to the limit but equally for the ground crew boys, days were long and arduous with many working 15-hours at a stretch and snatching sleep when they could under the wings of their beloved Spits.
Stan recalled: "The ground crew felt we had a very important part to play in the Battle of Britain because our job was to keep the Spits flying and without the Spits the pilots were of course useless. We would start very early, sometimes at 7am and just carry on, catching a bit of sleep when we could."
In 2016 Stan was awarded France's highest decoration, the Legion d'honneur, for his services during the D-Day landings. He had landed on Juno Beach in the early hours of 7 June 1944 with the RAF Servicing Commando, a group of around 180 highly skilled ground crew who were sent to Normandy to operate an airstrip.
The Fund was only too proud to support Stan in his later years when he was struggling to pay an increase in the maintenance charge on his flat and run his car, which due to his declining health, was essential.
Stan was keen to help the RAF Benevolent Fund reach other RAF veterans in need and he featured in many of our advertising campaigns, including a recent national television advert and he regularly supported our stand at the air show in Bournemouth, his home town.
Despite meeting royalty, including the Princess Royal and Prince Harry, Stan remained modest to the end, saying: "I was just a humble AC2 earning 10p a day. I never thought I would be honoured for my contribution to the war, I was just doing my job."
Per ardua ad astra