Day three of the Battle of Britain 75th anniversary bike ride saw Tim Coogan and his fellow cyclists arrive back in England.
Disembarking in the late afternoon, the 52 Brompton bike riders had an almost 40-mile cycle over the South Downs from Newhaven to Crawley.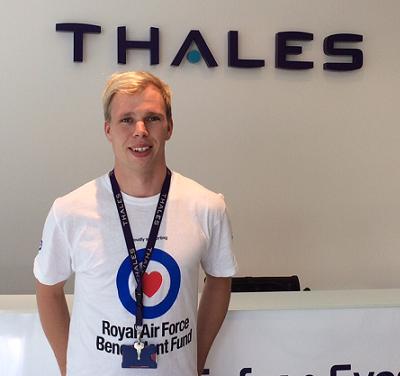 Tim, who works for ride sponsors Thales, described the atmosphere among the riders.
He said: "It has been absolutely brilliant. The camaraderie and the friendships I have made are brilliant too. There is a great team spirit. Yesterday we did a little bit extra to go and find some of the stragglers and encourage them along.
"I have been feeling pretty good today and we had a good day yesterday. I am doing this because the RAF Benevolent Fund is a great charity. My dad was in the services and I feel that anything we can do to support this charity is worthwhile."
Tomorrow, Saturday, the riders will begin the final leg of their four-day journey from Paris to London. The cyclists have travelled for more than 200 miles to raise more than £40,000 for the Fund.
But it hasn't been all hard work, Tim added: "The highlight has been the small team time trial we did on a Brompton and some of the strange looks we got from the French cyclists as we zipped straight past them!"
There's still time to sponsor Tim, go to www.justgiving.com/Tim-Coogan-RAFBF